Why Power transformer factory acceptance test checklist is required ?
Every power transformer has gone through 2 type of testing before charging.The  First testing is done at the factory, under the supervision of vendor( who purchase it) and the second testing is done after installation at the site. Actually, the manufacturer offers the pre-inspection check before dispatching the material from its store and all of the testing cost carried by the manufacturer. So many of the manufacturer try to hide or bypass some test. Every person has no idea which test to be carried out and which are more important for a long life of a transformer.  Because vendor provides test list as per his suitability. To avoid such type of problems while  inspecting Transformer find the below checklist for Transformer Factory Inspection
In this article, you can find what are the actual requirements for power transformer testing at the factory?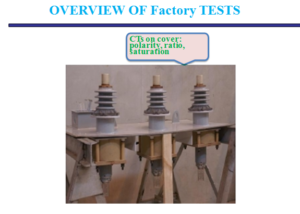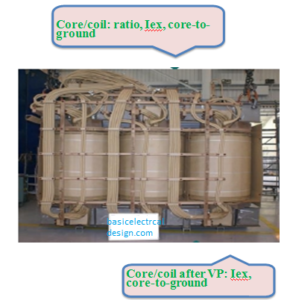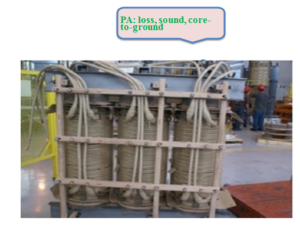 In the first part, you have to check Raw Materials as below list
1-Raw Materials 
Core Lamination:
Neutralisation-Thickness,

Edge burr, Specific core loss,

dimensions
Winding conductor:
Covered Dimensions,

Bare dimensions,

Hardness,

Tensile strength,

Elongation, resistivity
Pressboard insulation–
Thickness

Apparent Density,

Tensile strength,

Air-shrinkage,

Moisture content,

Oil absorption,

Conductivity of aqueous extract,

ph of aqueous extract,

Electrical strength,

Ash content,
Transformer oil:
Electrical Strength

Appearance,

Density,

Viscosity interfacial tension

Flashpoint neutralization value.
Tank and accessories: –
Dimensions,

Tank leakage test

Paint thickness

Pressure and vacuum test 
2-Bought out components
None of the transformer manufacture company manufactures all parts of the transformer. So they purchased the required part and assemble them. So the second part test is Bought out components.
On Load tap changer: –
Drive mechanism test,

Mechanical operation test,

Pressure test of oil compartment,

Overrun test,

High voltage test,
Off circuit tap changer: –
Make/type,

Dimensions,

Contact resistance,

Insulation resistance.
Porcelain bushings: –
Dimensions ( Creepage distance),

Visual examination,

electrical strength
Epoxy bushings: –
Visual examination,

Dimensions,

pressure test in oil,

Dry power frequency voltage withstand  test
Current transformer:
Dimensions,

electrical tests
Buchholz relay / Oil surge relay:
Gas volume test,

leakage test,

surge test,

high voltage test,
Magnetic Oil level Indicator: –
Check Oil Level Indication,

Check for limit switch operation,

leakage test,

dry power frequency voltage withstand test
Pressure relief valve:
Make/type,

Functional test,

Electrical tests
WTI /OTI:
Make /Type,

Functional tests,

electrical test
Valves:
Dimensions,

leakage test,

Indication marking
Radiators:
Dimensions,

leakage test,

Paint test,

Paint shade

Paint thickness
3-Inprocess Inspection: –
Winding:
Dimensions,

block alignment,

position and tightness,

Absence of interstand short circuit (Continuity- Before and after coil pressing),

Insulation scheme,

Insulation condition,
Core assembly:
Dimensions,

Core diameter,

stack thickness
Core coil assembly:
Coil supporting arrangement assembly of windings

2kv test between core & frame

Turn ratio and vector group verification
Final assembly
 Electrical clearance,

Mounting and accessories checks as per drawing
4-Final testing: 
The final part is more important for transformer testing. It covers routine test, type test, and special test.
Routine tests:
Measurement of voltage ratio and check for vector relationship,

Measurement of winding resistance,

Measurement of insulation resistance,

Measurement of short circuit impedance and load loss,

Measurement of no load losses and current, Induced overvoltage withstand test,

separate source voltage withstand test,

visual and dimensional check as per  approved GA drawing ,

Oil B.D.V. test
Type tests:
Temperature rise test,

short circuit test,

Impulse test,

Determination of transient (Impulse) voltage transfer characteristics,
Special test:
Noise level test,

Zero phase sequence impedance test

capacitance tan delta test, S.R.F.A test,

Pressure and vacuum test on transformer tank,

Magnetic balance test